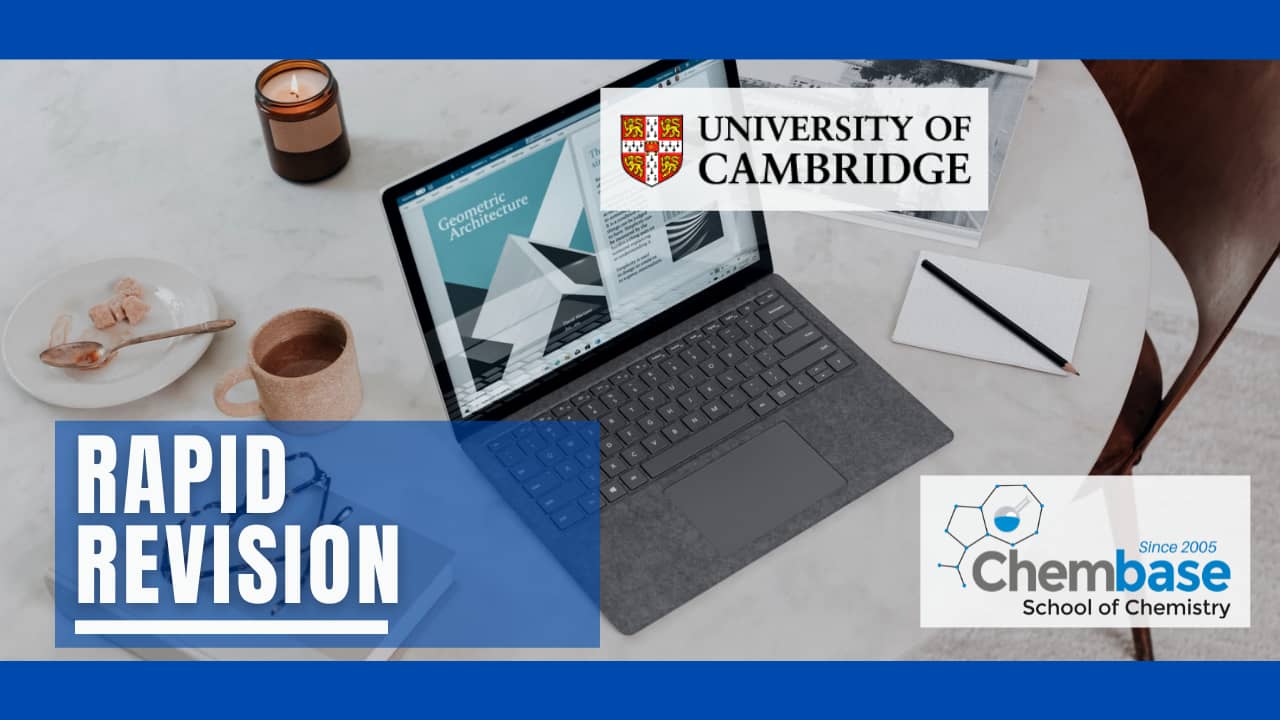 About Course
Please make sure you print the attached study packs and watch the free video before you purchase the course.
What Will You Learn?
This course encompasses a rapid discussion of all major components studied under Cambridge GCE AS Chemistry.

Discussion covers all subunits studied under Principles, Physical, Inorganic and Organic Chemistry.
Course Content
1. Formulae & Chemical Calculations
2. Atomic Structure
3. Structure & Bonding
4. States of Matter
5. Energetics
6 & 8 Redox & Kinetics
7. Chemical Equilibria
9 & 10 Inorganic Chemistry
11 Group 17 & Nitrogen, Sulfur
Organic Chemistry
Student Ratings & Reviews